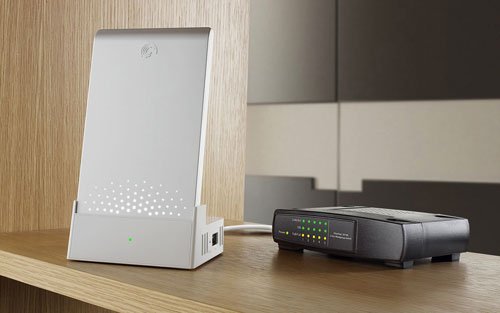 It's important to back-up your media to an external drive. If you suffer a crash, you'll be glad that you did. But it isn't always convenient to do so. Well, Seagate has announced the new FreeAgent DockStar which connects the external storage drive to the Internet, so that the data on the drive is accessible from anywhere as long as you can get online.
The DockStar network adapter allows access to the data on the FreeAgent Go external hard drive from anywhere outside or inside the home. The user can choose which files are shared online. Making it even more convenient, Seagate also offers an iPhone app that allows access to the drive. Another useful feature is the Pogoplug service, which gives you the ability to place linked pictures and video on sites like MySpace, Facebook, and Twitter.

The DockStar adapter will cost you $99.99 and they include the first year of the Pogoplug service. When your year is up, the service wil cost $29.99 a year with unlimited storage and access.
FreeAgent DockStar, network adapter, Seagate