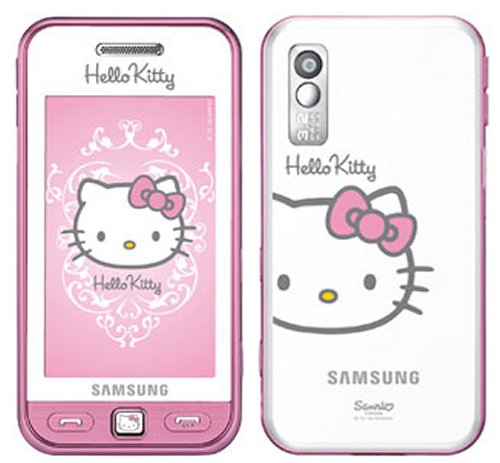 Folks in Belgium will soon be invaded by a new pink menace; the new Samsung E2210 and Star Hello Kitty edition. At that time all of their teen girls will be enslaved into the Hello Kitty cult. The Earth will turn pink as they hold their phones skyward and send the signal that will summon their alien/cat master. And then she will come. God help us all.
The E2210 will retail for $100 and comes in a white and pink theme. The touchscreen-enabled Star comes in a similar color combination, it just has a higher €169 price tag. Specifications and features of both handsets remain the same.

Prepare yourself, Armageddon is at hand.
E2210, edition, Hello Kitty, Samsung, Star