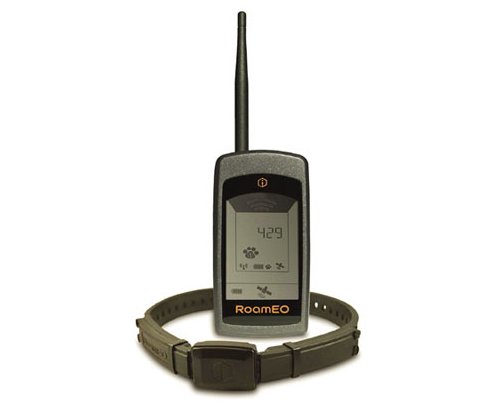 To many people pets are just as loved as their children. So why not protect them from getting lost with the RoamEO Pup dog collar. It contains a GPS receiver so you can detect where your pet is if he/she wanders off to sniff far away butts and pee on far away trees.
The collar broadcasts to the LCD handset receiver which can track up to 2 collars at once. The signal from the collars is detectable up to 3 miles from the receiver. It comes with a built-in battery that will last between 18 and 30 hours.

The RoamEO Pup is also weatherproof and adjustable from 12-inches to 24-inches in diameter. It will cost you $279.
dogs, GPS, Pets, RoamEO Pup, Tracking System