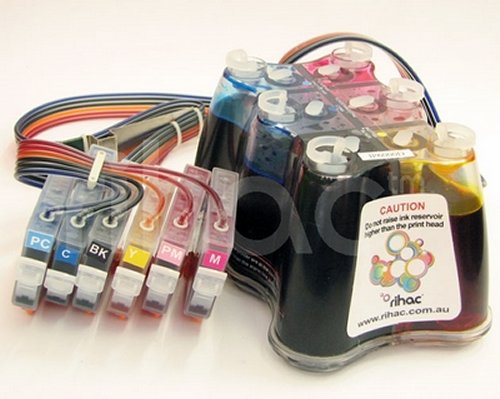 Rihac makes several Continuous Ink Supply Systems (CISS) for inkjet printers. This isn't just another way to refill inkjet cartridges, it's a high capacity ink supply system that does away with those expensive cartridges.
You can get systems that fit all the mid to high end printers made by all the big guys like Epson, HP, Canon and Brother. Rihac claims that their ink is made by the same companies that manufacture ink for the printer companies so the quality is identical to what you are already using.

As a pricing example, instead of purchasing 10mL ink cartridges for $25 each one after the other, you can purchase a complete set of 6 colors for Epson printers in 100mL or 1L bottles for AU$84 or AU$495.
Continuous ink supply systems, inkjet printers, Rihac