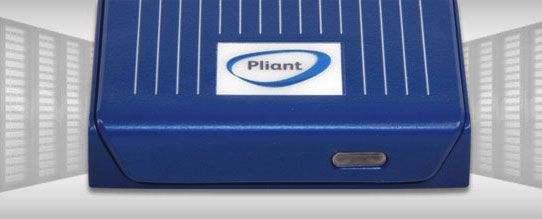 Right now when we think of enterprise storage and speed, the product that jumps to mind for many of us is an SSD. These expensive and fast storage devices are very beneficial in the enterprise environment. A company called Pliant has unveiled a new line of storage products called Enterprise Flash Drives that may be even better than the SSD.
The EFD is a storage device that integrates advanced software and a proprietary ASIC controller to improve performance dramatically. The EFD also has minimal energy and space requirements. The drives come in 3.5-inch and 2.5-inch form factors.
Speed is the big benefit of the EFD with the 3.5-inch LS series offering 160,000 IOPS and the 2.5-inch LB series offering 120,000 IOPS. Data throughput for the LS line is 525MB/sec read and 340MB/sec write. The LS series has a read speed of 420MB/sec and write speed of 220 MB/sec. Pricing for the line of storage devices is unknown.
EFD, Pliant, Storage