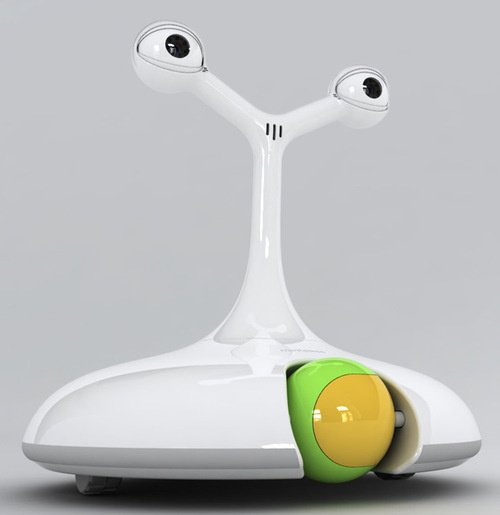 Going out of town and leaving Fido behind? Why not leave the Pet Care Robot behind so that your pet can live in terror the entire time? The Pet Care Robot is a concept thank god. It's a Wi-Fi controlled robot that can let you peek in on your pet and make sure everything is fine, using a web interface.
The interesting part is that this robot allows you to play fetch long distance, using a remote controlled ball that you can steer around the house, even while talking to your pet through a built-in speaker.

I don't think I would inflict this on my pet. It scares me!
animal, concept, Pet Care Robot, Pets