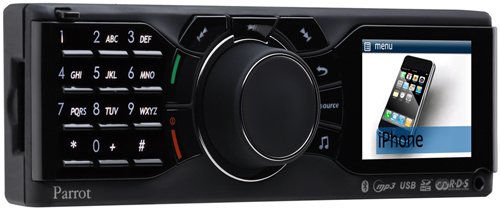 Parrot's RKi8400 in-dash car stereo was made for the iPhone, so you can take a nice drive and have all of your tunes hassle-free. When you get a call it goes into hands-free mode using Stereo Bluetooth connectivity and A2DP support.
The stereo is compatible with all iPhones and second generation iPod touch models just as long as they are running firmware 3.0 and up. It also features an SDHC memory card slot so you can store music without using the included USB port.

The Parrot RKi8400 sells for $400 here in the US.
car, iPhone, Parrot, RKi8400, stereo