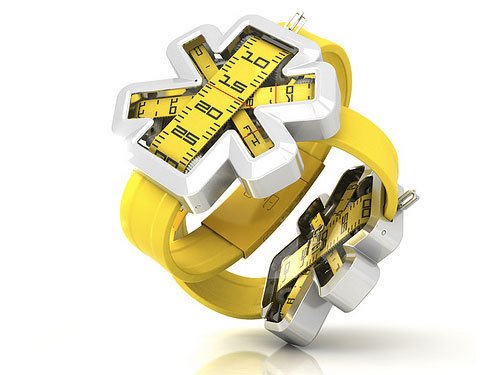 This measuring tape watch called the Ora watch is sadly just a concept and not real. It uses a measuring tape to display the time. The creator says that "It focuses on the display of time via an unconventional mode, by replacing the expected dial arrangement found in the vast majority of the mechanical watches with a set of three interwoven tapes—one to indicate the hour(s), one to indicate the minute(s), and one to indicate the day."
We're just saddened that we can't actually buy the thing. But maybe some DIYer out there can make a version and offer it up for tons of money.

Anyone up to the task? Got some watch parts and spare measuring tape?
concept, measuring tape, Ora Watch, watch