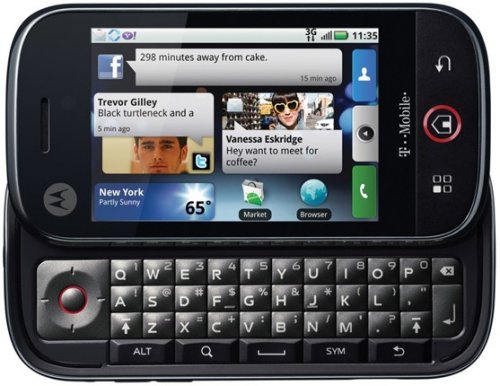 If you've been waiting with baited breath for T-Mobile's pre-order page for Motorola's first Android device, we have some news for you. The carrier has just announced plans that the CLIQ will be $199.99 on a two-year contract.
To refresh your memory, the handset features a QWERTY keyboard and a full touch screen display, along with integration with Facebook, Twitter, MySpace, Gmail, and other email services.

If you are an existing T-Mobile customer and want the CLIQ, you can pre-order one from October 19th through November 1st in Titanium or Winter White. Newcomers will have to get theirs in-store beginning on November 2nd.
Android, Motorola CLIQ, T-Mobile