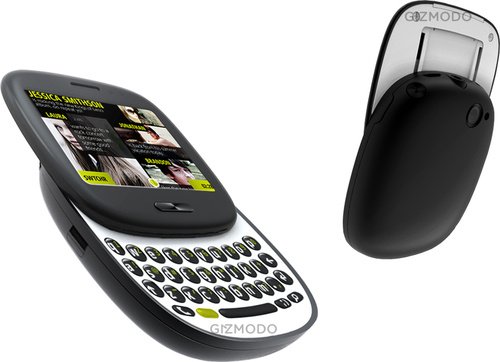 Gizmodo has the skinny on the Pink.Project Pink is Microsoft's new phone for regular joes. We heard rumors about the software months ago, but the hardware, as well as who's making it has been a mystery. Anyhow, check out the first pictures of these Pink phones, the Turtle and Pure.
The phones will be made by Sharp and Pink will be aimed at the same market that uses the Sidekick. The Turtle kind of looks like a toy Palm Pre, while the Pure seems like your typical standard slider. Both are very…round-ish, with soft angles. Obviously plastic.

Word is that Pink phones will include Zune services too, and have their own app store, making it pretty much a Zune phone.
Microsoft, phone, pink, project pink, Pure, smartphone, turtle, Zune