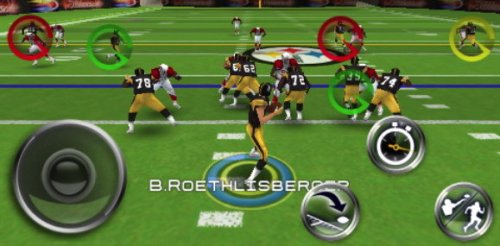 EA Sports hits Apple's App Store with a new game that takes full advantage of the iPhone and iPod's touch screen. This version of Madden 10 should make it easier for the casual player to enjoy Madden. Beginners won't even need the playbook, because the game automatically recommends the appropriate plays and the control stick is right on the touchscreen making it easy for those used to playing it on the console.
It looks like PS1 graphics, but if you must have Madden on your phone, it will be available for $9.99 in the App Store. If you get it today, it's a discounted $7.99.

Multiplayer is in the works.DLC as well with roster updates and "authentic jerseys" and the like.
App Store, Apple, EA, iPhone, Madden 10