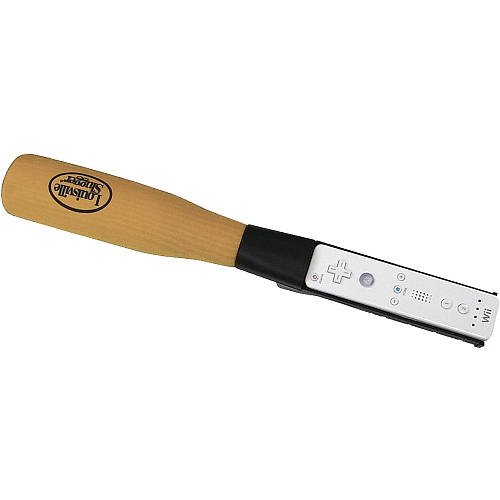 You know what the Wii has been missing? The good old old Louisville Slugger. Makes sense when you think about it. Louisville Sluggers are for more than just baseball. I'm thinking a Wii home invasion title, where you wake up in the middle of the night to the sound of a robber. You could get points for different weapon choices. The good old old baseball bat is a favorite of home defense.
Then there's all of the fighting games where you use a bat. Well, now you'll be swinging a real one. Well, not real, but better than a plain wiimote. The Force Unleashed is a whole new game when wielding a bat.

Only $14.99. It's a bat. For your Wii.
accessory, Baseball Bat, Louisville Slugger, Nintendo, Wii