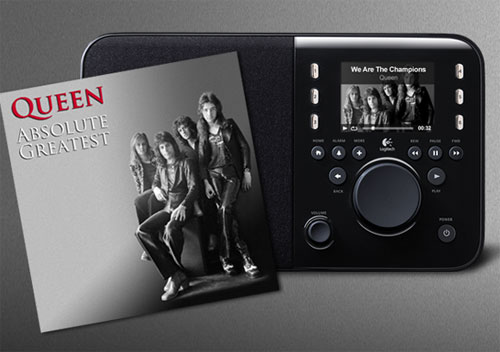 The legendary rock band Queen has a new Absolute greatest hits album coming out soon. The band and Logitech have teamed up to offer an exclusive deal to Queen fans who buy the new Squeezebox Radio Wi-Fi music player.
Buyers of the Logitech Squeezebox Radio Wi-Fi will be able to listen to the new Queen Album before it ships to stores in November. The special deal also offers unique Queen photos and audio commentary recorded by the band.
The Squeezebox Radio has a color display and integrated amplified speaker. The internal wireless card is 802.11g rated and can play DRM free music from iTunes, Rhapsody and more. The device retails for $199.99.
Logitech, Queen