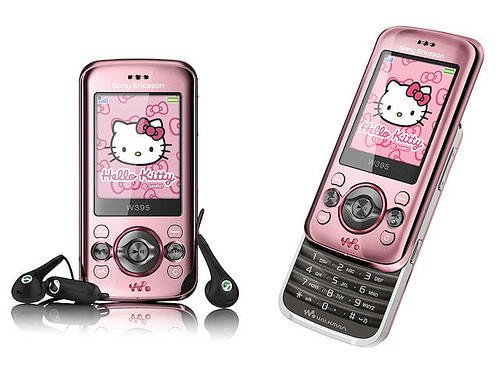 Hey look. They've slapped Hello Kitty on another object so teen girls and women who never grew up can sicken those around them. This latest device to fall prey to Hello Kitty's charms is the Sony Ericsson W395.
It's already available in Hong Kong and the Hello Kitty version has the exact same specs as the standard W395. It just has our favorite world dominating kitty on it and sports a metallic pink color. It will cost you about $200 and a girlly scream of joy.

It hurts just looking at it.
Hello Kitty, limited edition, Sony Ericsson, W395