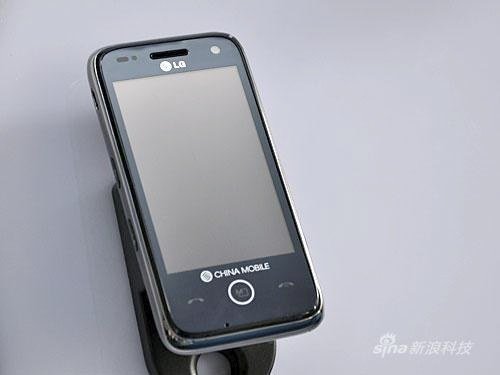 Seems like China is the land of Android lately. And here's the LG GW880, the company's first Android phone. To clarify, in this case "Android" means China Mobile's custom WiFi-less OPhone platform, so we won't be seeing this one outside of China.
It gives you a good idea of what LG's handset designers have in mind for Android sets though. This one sports the following specs: A stunning 3.5-inch WVGA touchscreen, 256MB RAM, GPS, and a five megapixel camera.

Interesting. It will be interesting to see what LG does with the other Android phones it has planned for this year.
Android, china, GW880, LG, phone