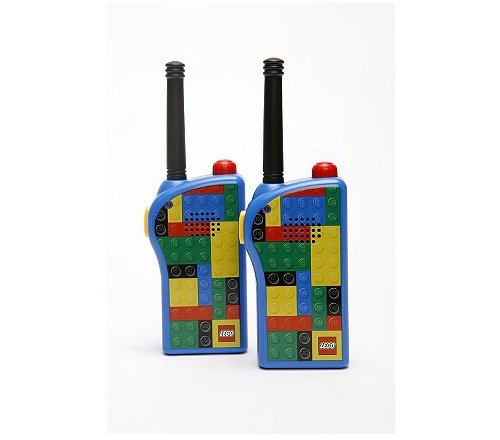 Have a hankering to play with Legos and walky talkies at the same time? We have you covered. Sure, they are slightly ugly, but they are for the serious Lego addict who doesn't mind. It's just the latest in a continuing series of Lego gadgets that have been assaulting us over the last few months.
These sport a 3000 foot range, volume control and push to talk features, while completely lacking style. There's a clip on the back so you can attach it to your pants. It works on 2 AAA batteries and retails for $28.

I don't know about you but I would be embarrassed to play with these.
gadget, lego, toy, Walkie Talkies