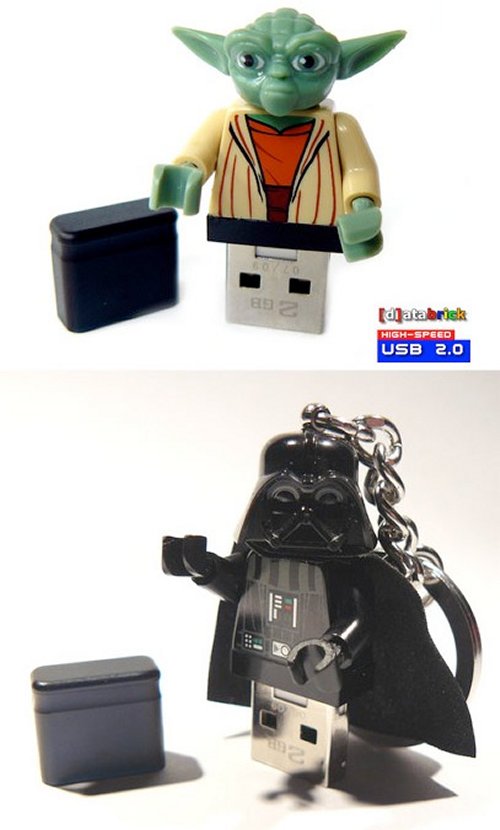 We love Lego. We love Star Wars. We also love USB gadgets. Combine all three and you have an instant classic with these Lego Star Wars USB Memory Sticks. These come from an Etsy user from Munich, who has created a whole line of Lego USB peripherals.
Yoda is available along with Darth Vader, and a classic Storm Tropper. They've also transformed other Lego bricks into USB keys as well. These cute little mini fig drives will cost you $59.95 and hold 2GB to 4GB of data.

How can you not want these?
darth vader, lego, Minifig, Star Wars, stormtrooper, usb drives, Yoda