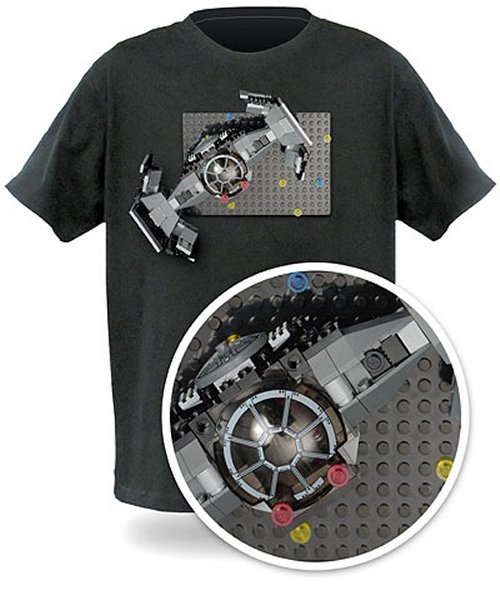 This shirt is an awesome idea, but it might be a little too much. I mean, Legos are great and wearing a Lego construction on your chest sounds neat in theory. But in practice I imagine it might not be so cool.
The Brick Construction Shirt features a Lego baseplate on the chest so that you can build whatever you want in bricks and display it. You know, like a TIE Fighter, a message, whatever. Sounds pretty uncomfortable and I'm sure your creations will spend most of their time falling off.

But if you want to be adventurous and order one, let us know how it goes. Only $17.99.
geeky, Lego Baseplate Shirt, nerd