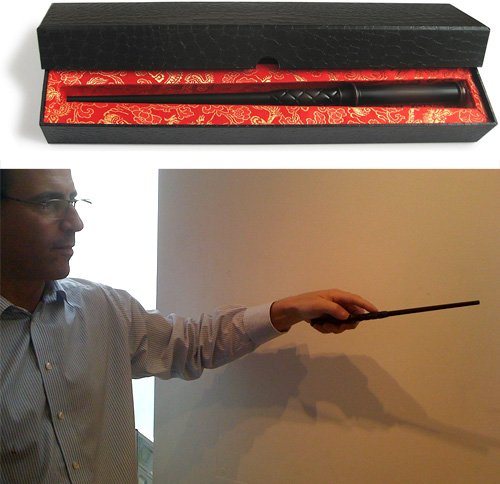 Universal remotes are nothing new. You can find them everywhere and they're usually overpriced and boring. Why not leave the clunky oversized remotes to the muggles. Remotes should practice magic, not tech science.
Like a magic wand that will change your channels. Like the Kymera Magic Wand. It can be flicked up or down to change the channel, or turned in a clockwise motion for volume up or down. It features a total of 13 "magical functions" on your TV in all. The wand is battery powered and they even throw in the batteries.

It will be coming soon, but you can currently pre-order it with a deposit of £10 or about $17. The wand will cost you £49.95 or about $83 when all is said and done.
Harry Potter, Kymera, magic, Magic Wand, Universal Remote