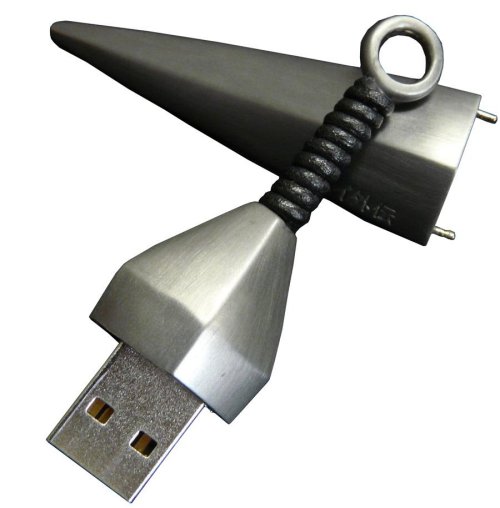 A Kunai is an ancient weapon used by ninjas, so modern Ninjas will surely want their USB flash drive in the form of a Kunai. But times have changed. This version won't kill, it just holds your precious Ninja data and ancient secrets.
The drive comes with 2GB of storage space and will cost you about $125, which seems just a bit excessive considering the capacity. Maybe Ninjas get a special discount, but I doubt it.

Anyone feel the need to buy this? Anybody?
Kunai, Ninja, USB flash drive, weapon