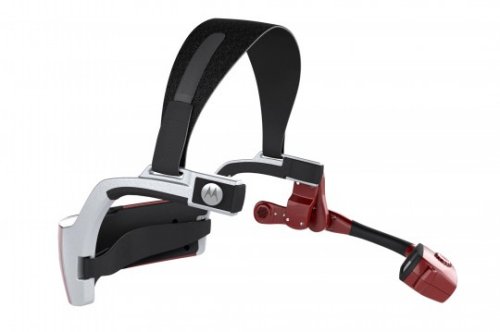 Kopin has announced that the Golden-i Gen 2 will be starting field trials in December and production will begin next year. The units are expected to feature a Bluetooth headset, a 15-inch virtual PC display, head-gesture recognition and voice-control.
The units will run Windows Embedded CE 6.0 and are capable of streaming 30fps 720 x 480 video over Bluetooth 2.0, so it will be great for entertainment, or with your smartphone, laptop or MID for internet access etc. It can also connect using WiFi for up to SVGA resolution video.

Some other features include head- and body-tracking, noise-cancellation, Nuance speech-recognition, SSD and microSD memory and an ARM Cortex A8 processor. Nothing word on pricing, but expect it to be expensive.
2010, computer, Golden-i Gen.2, kopin, wearable