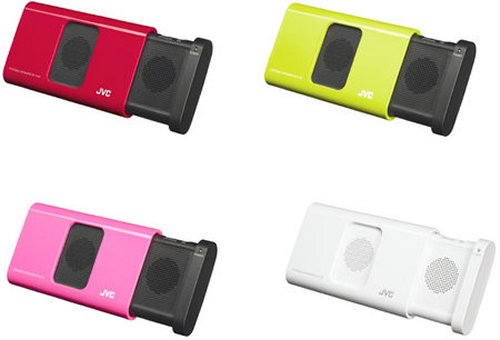 Here's a different kind of slider from JVC Japan. The SP-A130 is exactly what it looks like, a sliding speaker. These portable active speakers are 30mm wide and will deliver stereo output up to 160mW×2ch. The case has a sliding mechanism which protects the actual speakers from dust and dirt.
The unit is powered by 4 AA batteries which will give you 16 hours of continuous play. The speaker also has a passive mode which allows it to draw power from the source.

The speakers will be available in a rainbow of colors in Japan starting in mid October for 3000 Yen or $33.
audio, JVC, slider, sliding, SP-A130, speaker