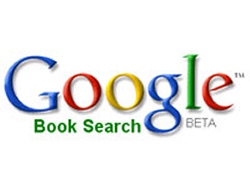 A New York District Court judge on Thursday announced the delay of the Google Book Search hearing and instead will hold a status conference on the scheduled October 7th date. Google Book Search is a settlement case that has been pending for more than four years between Google, the Authors Guild and the Association of American Publishers. The deal would allow Google to digitize millions of out-of-print, coprighted books and make them available for sale to readers online. The authors and publishers of the books would share in sales and advertising profits.
The delay from judge Denny Chin comes due to a recommendation from the Department of Justice who felt that the settlement proposal violates copyright, class-action and antitrust regulations. Chin stated that the hearing currently "makes no sense…as it does not appear the current settlement will be the operative one."
The Authors Guild and publishers will continue to amend the settlement amidst opposition from various parties to meet the concerns of the Department of Justice. Judge Chin also noted that while the deal houses some conerns it also offers many benefits to society.
Google, Google Book Search, Legal