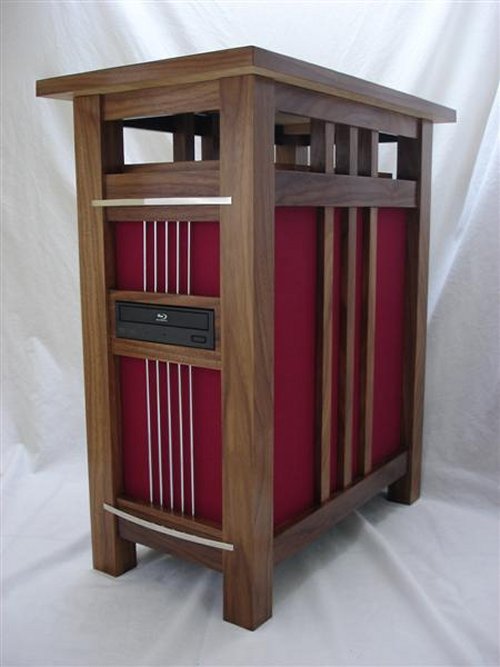 We've featured some of Jeffrey Stephenson's work before. He's a man born in the wrong era, with a love of blending retro design with modern devices. This beauty looks like it's from yesteryear, but it's new. A black walnut mission-style side table that doubles as a computer system.
It features a slide-in standard ATX mid tower case and decorative panels that are easily replaced and can be changed whenever you want something different. It also sports a bottom-to-top air cooling system with a large intake filter and dual stage temperature-controlled exhaust fans.

Also under the hood is an Intel Core i7 and Nvidia GTX technology making it a solid gaming/home theater unit. One that is also a great piece of furniture. Expect it to be available in Spring 2010 for an unknown price.
computer system, Jeffrey Stephenson, mission, retro, side table