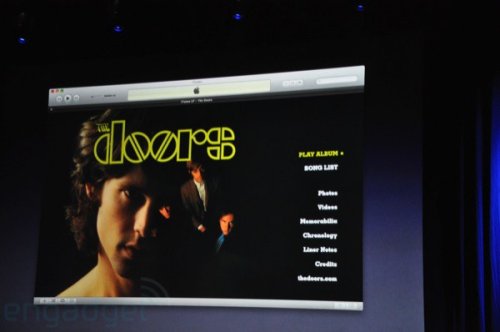 Apple announced a new packaging concept called iTunes LP. Basically you can buy an entire album including things like liner notes artwork and other extras, making the package similar to old vinyl albums.
Too many of you aren't old enough to remember albums, but when you bought the entire album you got a bunch of bonus material as an incentive to buy it. And iTunes LP is the digital version. The album covers are cool, plus pages for songs that feature lyrics, all that stuff. Even liner notes. We aren't sure if it will mean more sales, but it's cool.

It will benefit the older albums more, but the newer stuff will likely have more material added as well.
album, art liner notes, artwork, extras, iTunes LP