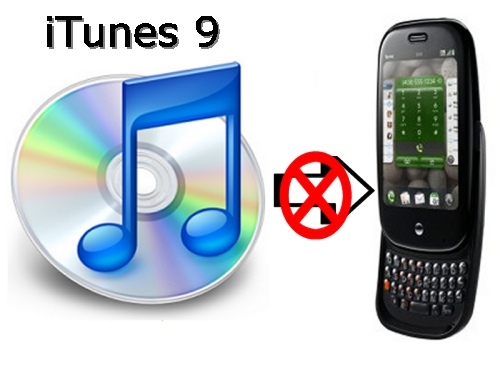 It appears that with the recent release of iTunes 9, Apple has once again cut-off direct access for the Palm Pre's iTunes support. We had seen it before with the release. It shouldn't be too big of a surprise to Palm owners however, since Apple said the connectivity wouldn't last long and they've thwarted Palm's access in the past with iTunes iTunes 8.2.1.
It's easy to see arguments on both sides of this issue, as frustrating as it might be for Palm owners. On one side Apple would like iTunes users to use Apple products to connect directly to iTunes, such as iPods or iPhones. But, they also have been a proponent of non-DRM music and are essentially making it difficult for other devices to get access to the music through their application.
No doubt Palm is in the works currently to make a fix to allow the handsets access to iTunes once again, and a Palm update will likely be out soon. In the meantime Pre owners will need to look for a 3rd party alternative to keep them connected, such as iTunes Agent or Missing Sync (provided this are up to date with version 9).
Apple, iTunes 9, Palm, palm pre, Pre, Sync