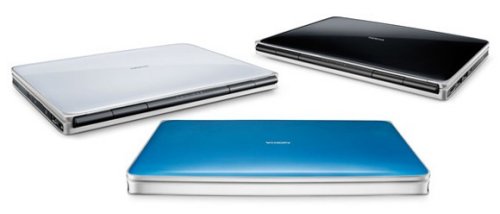 There's some good news and some bad news. We'll give you the good news first. You'll like it. Nokia is making its Booklet 3G netbook available for pre-order. Awesome, I know. However the bad news is that it's only available in Italy right now.
To refresh your memory the netbook weighs 1.25 kg and is just over 2cm thick, with integrated 3G/HSPA connectivity and Wi-Fi. Other features include 1GB of RAM, 160GB HDD, and HDMI out.

As stated it can be pre-ordered in Italy. Hopefully here very soon.
3G, booklet, Italy, Netbook, Nokia