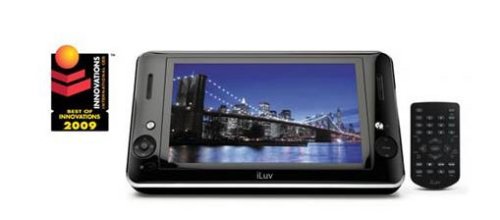 ILuv has unveiled its latest digital media player, the i1166, which features an iPod interface and a large 9 inch screen that should be perfect for watching video. It should arrive in mid-October for $269.99. When docked, you will have complete control over an iPod, using an AC adapter.
The i1166 is also compatible with the iPod touch 2G, nano 5G, nano 4G, original touch, and nano 3G, plus the iPod classic and iPod with video. The player is also DivX certified and has a built-in DVD player. Looks like you are really getting your money's worth.

It's powered by AC, DC, or the internal li-polymer battery. And of course it also sports a pair of 3.5mm headphone jacks and ships with a remote.
Digital Media Player, Dock, DVD player, i1166, iLuv, iPod, video