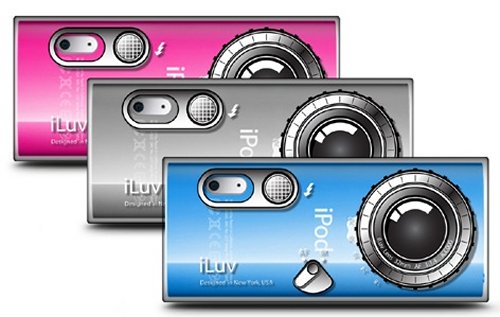 iLuv always comes up with cool new cases for the latest Apple devices and their latest cases for the iPod Nano 5th generation are no exception. They range from hard clear plastic to soft and are all super stylish while protecting your Nano.
The icc306 city series features designs from New York, London, Paris and Sydney. While the icc307 series is all about retro record players, headphones and speakers. The coolest is the icc304 case which makes your Nano look like a camera to go along with the latest iPod Nano feature.

The new iLuv cases retail from $19.99 to $24.99.
5G, camera, case, iLuv, iPod Nano