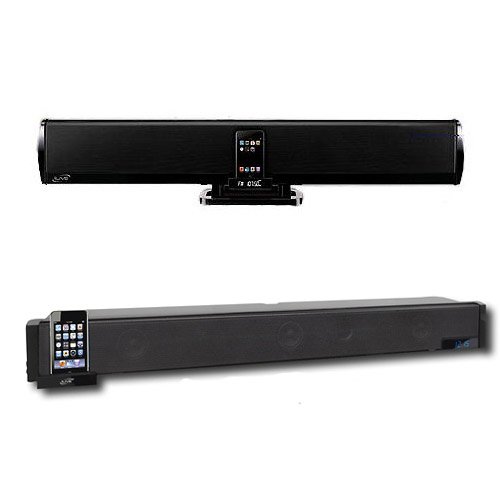 iLive has introduced two new bar speakers with integrated iPod docks, DVD players and even good old AM/FM radio, with the iT319B and iT209B. The iT319B is a 3.1-channel speaker system with built-in subwoofer and SRS TruSound technology, that will upconvert DVDs to 1080p. It also features 10 radio station presets and a remote for controlling the speaker and your docked iPod. The line-in jack lets you plug in your other audio devices.
The iT209B is the larger of the pair and has most of the same features as the iT319B. No slot-loading DVD player though, along with the HDMI and upconversion features found in the iT319B.

Both feature digital clocks and sleep timers, along with S-Video and composite ports. They are available now. The 32-inch iT319B is $200, and the 37-inch iT209B is $150.
bar speakers, iLive, iPod docks