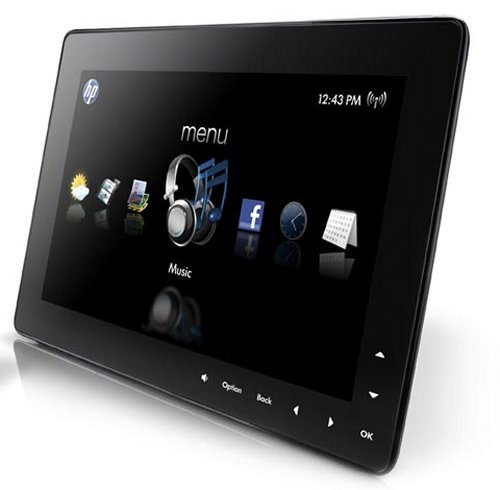 HP's new DreamScreen 100 and 130 aren't your usual digital picture frames, but they will function in pretty much the same way. They also happen to stream photos, music, play videos, connect to Pandora, and manage to handle social networking too.
The DreamScreen 100 sports a 10.2-inch screen and the 130 has a 13.3-inch screen. Both have 2GB of built-in storage and a flash card reader and USB for more room. You can load content through storage or via drag-and-drop software on the PC. It will stream audio and photos but not video.

Some other features include Facebook, Pandora and Snapfish photos support, all controlled by either the remote or by buttons on the device itself. The DreamScreen 100 is available now for $250 and the DreamScreen 130 will be available this fall for $300.
digital photo frame, DreamScreen, HP, media streaming, pandora