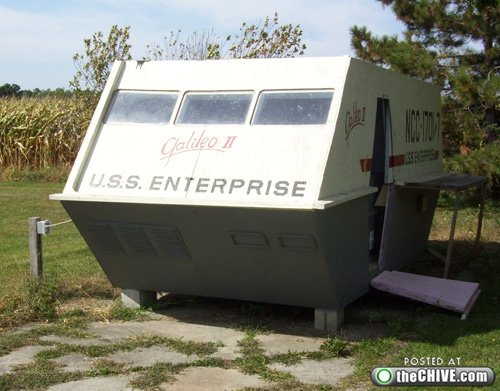 A Star Trek fan with a lot of particleboard built himself a USS Enterprise Galileo 2 shuttle in his backyard. A backyard that could actually pass for some of the original Trek's "alien worlds". It's not just the outside that looks authentic, the inside is awesomely detailed as well.
Some of us didn't even have a stinkin' treehouse as a kid. If I knew what back yard this was in I would go there at night dressed as Captain Kirk and play until the wee hours of the morning.

This thing is awesome.
Galileo 2, Homemade Enterprise, shuttlecraft, Star Trek