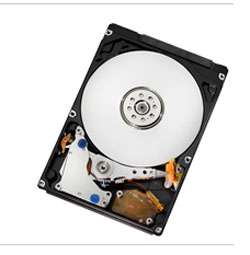 I love my DVR and out of all the tech in my home, my DVR and my computer are the two devices that I just can't live without. What I always want in my DVR is more storage; the measly 20GB that DirecTV gives me just doesn't cut it.
Hitachi announced two new hard drives today that are aimed at use in DVRs and HTPC computers. The drives are the 1TB CinemaStar 7K1000.C and the 1TB CinemaStar 5K1000 CoolSpin. Both of the drives are optimized for streaming video.
The 1TB capacity offers enough storage for 250 hours of MPEG-4 HD video and can stream multiple shows simultaneously. The CoolSpin drive has technology inside to optimize the motor speed for a balance of performance, power, and acoustics. The drive needs 3W or less power at idle and produces 2.4 bels during operation. Both drives will ship in Q4 2009.
DVR, hdd, Hitachi