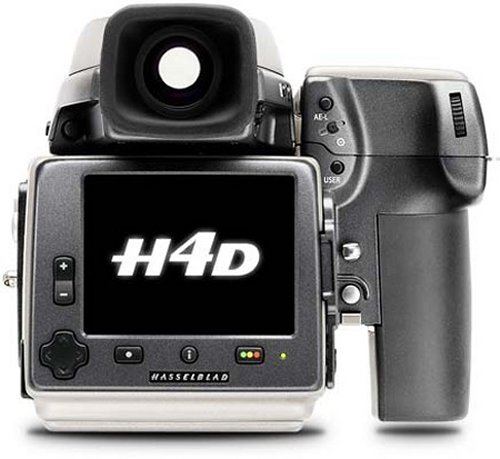 Hasselblad has unveiled a long awaited upgrade to its H System medium format cameras. The H4D is touted as being one of the first cameras to feature a true off-center autofocus system, known as True Focus. Even DSLRs often have to focus first and then reposition the camera to get focus away from the center, but the H4D has a yaw rate sensor that detects the horizontal and vertical movement away from the focus point and refocuses the lens to compensate for it.
The camera features automatic adjustment for color, vignetting and other image qualities and can be connected to a computer over FireWire to bypass the camera's storage. The company's own Phocus software has also been updated to be faster and easier to use.

The H4D-50 shoots at 50 megapixels for $29,299 for a complete system. While the new H4D-60 sports a high-resolution 60-megapixel sensor for $42,486 price. The latter will ship first in November, but the H4D-50 will have you waiting until January.
60 MP, camera, H4D, Hasselblad, True Focus