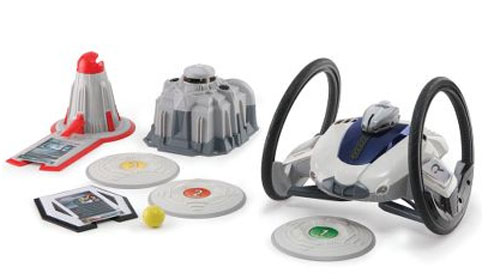 Hammacher Schlemmer is well known for having a catalog chocked full of cool gadgets and gear. The catch is that the prices in the catalog are often very high. The company has unveiled a new device called the Programmable Gaming Robot that reminds me a bit of the Rovio from Wowee.
The robot has two wheels and comes with accessories allowing it to play seven different games that are included. The games are interactive environments that are composed of a base station, energy port, special effects hub, and three gaming pads.
Each accessory can be programmed with drag and drop commands via an XP or Vista computer. The little bot has infrared sensors and RFID chips to react to the game accessories. Other robots can play too and be identified as friend or foe. The Programmable Gaming Robot sells for $299.95 and is available now.
robot