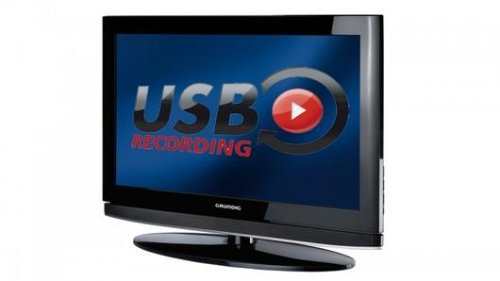 Grundig may be looking to replace TiVo with their latest TV models. Several of the models will incorporate USB-recording technology. You can use a standard USB flash drive or external hard drive as a personal video recorder or PVR. The catch is that you can only watch the recorded content on a compatible Grundig set.
8GB of storage should hold up to 4 hours of programs at normal resolution, but for HD recordings that number goes down. Content without copy protection can be viewed on any Grundig TV with the USB option, but encrypted channels can only be viewed on the TV where they were recorded on. The USB drives can be fully or partially formatted to suit the USB recording function and still allow other data to be stored on the drive.

The Grundig USB recording function is available on the Vision 7 (37" and 42"), Vision 9 (26" and 32") series, the Hamburg (26" and 32") and Toronto (37" and 42") cityline models and the FineArts LED (40") models.
Grundig, Tivo, tv, USB recording