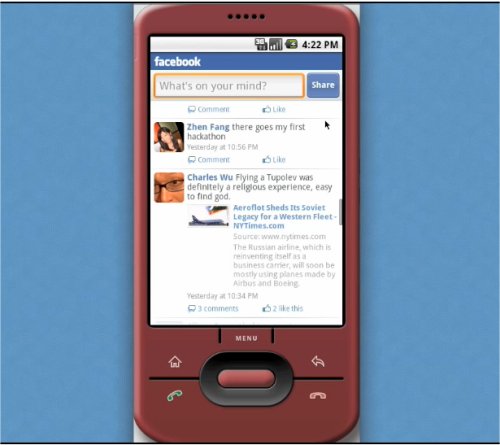 For those of you who have been patiently waiting, Android has finally joined the ranks of handsets with a mobile version of Facebook available. Through some recently released information on Facebook's "Facebook for Android" page, the app appears to have a fairly comprehensive set of features.
Android users can post status updates, view news feeds, friends' walls and user info. Facebook for Android can also share photos from the phone and also can look up 125 friends' phone numbers from the home screen, all from the home screen.
We're not seeing any indication of real time chatting or message features through the app, however. Buy hey, it's all free and available now at Android Market.
Android, Facebook