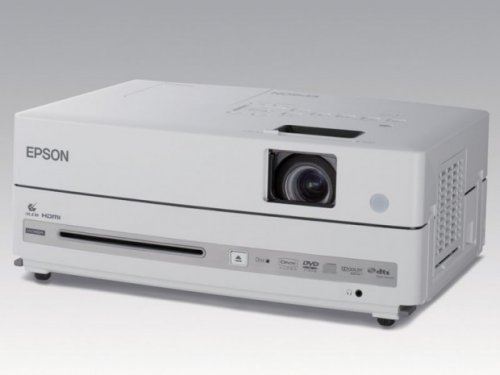 Check out this new projector from Epson. Isn't it dreamio? Epson thinks so, if the name is any indication. The Epson Dreamio EH-DM30 comes with a built-in DVD player and houses 10W x 2ch speakers. It's capable of throwing 720p images with a maximum 1,280 x 800 resolution.
Some other specs include a 3,000:1 contrast ratio, 2,500 lumens brightness and HDMI. The built-in DVD player can handle JPEG, MP3, WMA and DivX/DivX Ultra file formats as well. You can plug your USB flash drive in directly to enjoy your images big.

The Epson Dreamio EH-DM30 will arrive in Japan on October 29th for $1,300.
Dreamio, DVD player, EH-DM30, Epson, projector