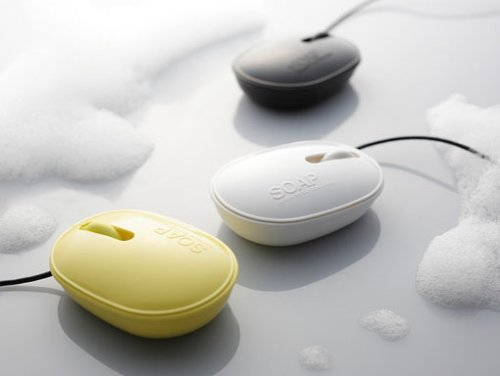 Want to send someone a message about their personal hygiene? Why not gift them the Soap Mouse from Elecom. The company just launched this USB mouse that looks like… soap. Soap on a usb rope if you will.
The Elecom M-SP1UR/ M-SP2UR optical mouse features 800dpi resolution and weighs just 65-grams. It won't clean anything and it just smells like plastic, but if you are a fan of soap, hey why not. It's available in three colors and retails for 2000 Yen or about $21.

That's an expensive bar of soap.
Elecom, mouse, Soap, USB