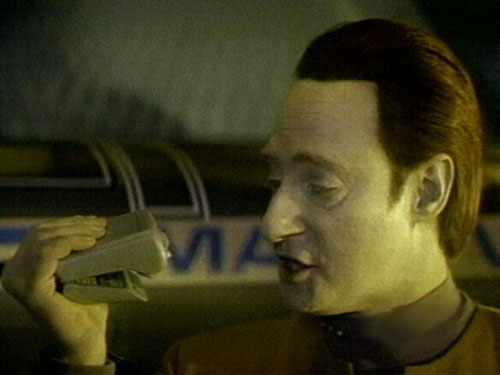 Like your typical geek, I am a big fan of science fiction flicks. As you expect right up there at the top of my favorite franchises are Star Wars and Star Trek. I'm not such a hard-core fan that I wear costumes and buy fancy collectibles that cost hundreds of dollars, but I like the films well enough.
If you are the hard-core geek that has to own the most realistic collectibles from the two Star franchises, eFX has you covered. The company has offered its line of Star Wars collectibles for a long time and it announced today that it would be offering up a line of licensed Star Trek collectibles as well.
The collectibles will be based on the TV series and movie offerings. The first product to debut will be a signature series Mark IX Tricorder like the one Data used in Star Trek: First Contact. The Tricorder will be autographed by actor Brent Spiner. Pricing is unknown, but the Tricorder will be offered for preorder in September.
[via EFX]
eFX, Star Trek