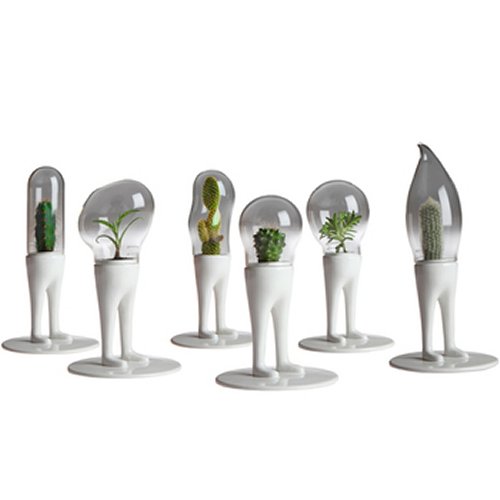 Imagine that you land on the moon and that you are just minding your own business, collecting rock samples and playing a round of golf, occasionally driving your rover. And you see plant people coming at you wearing spacesuits. Can you imagine the horror?
I can, thanks to these Domsai Terrariums, which make ordinary plants look like astronauts. Each of these Domsai Terrariums are unique since they are hand-cast and the glass bulbs are mouth-blown. That's also why they are expensive. They'll cost you $140. If you want the gold one, it will be an additional $360.

They're cute, but scary, like little plant aliens that have come to kill.
art, Domsai Terrariums, Home, plants