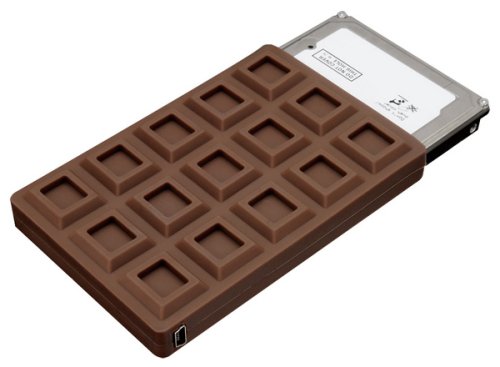 Mmmm chocolate. Whether you like a silky smooth chocolate bar mouse or a creamy chocolate DS case, nothing says sugar addiction like a chocolate case for your gadgets.
Here's one for your SATA Hard drives. These silicon cases will hold your 2.5″ SATA hard drives and protect them from scratches and shocks. They come in Chocolate Brown, White Chocolate or Strawberry flavors. Each has a standard USB connector that lets you connect to a PC or Mac for delicious data transfer.

Anyone else hungry now?
case, century, Chocolate Bar, hard drive, SATA