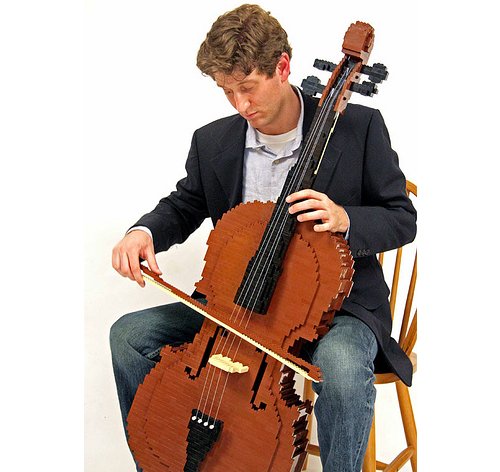 Lego. We had thought that anything you could make out of Lego bricks had already been made. But we forgot about the classical music scene. This cello is made entirely of Legos. And it's life sized. And it works.
Brick artist Nathan Sawaya claims that it "sounds different than a regular cello". Use your imagination. What would a Lego Cello sound like? Yeah, like that. Not tinny, more of a brickish plastic sound. Now we just need the rest of the Lego band. They can tour the country and sell out to geek crowds. Get geek groupies. Dig?

There's always room for Cello.
art, bricks, Cello, lego