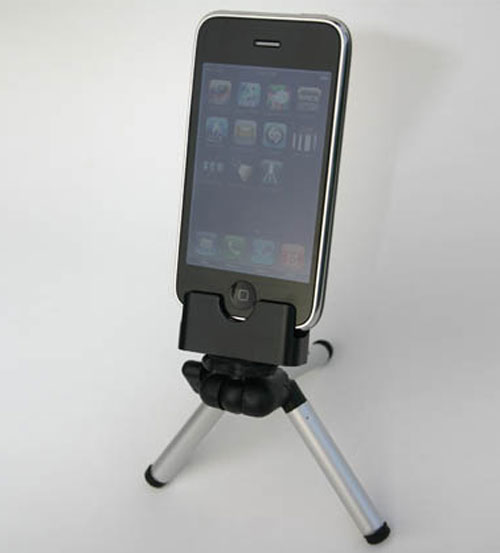 I love my iPhone, but if I am to be honest, the camera sucks. In fact, I never use the camera because I can't take a decent picture with it. I know some folks who use the iPhone cam all the time; I just don't like the image quality. Perhaps what I need is a tripod for the iPhone.
Mobile Mechatronics has announced the Blur iPhone tripod adapter and tripod. The Blur system includes an adapter that fits onto a tripod and holds the iPhone for taking pics that are less blurry. The kit also includes a small tabletop tripod as well.
Blur also has a software app that you have to buy separately on the App Store for 0.99 cents. The Blur hardware kit is $14.99. The software adds a photo shutter delay to the iPhone, multiple shots variable delay setting, and a level feature is part of the app as well.
blur, iPhone, tripod