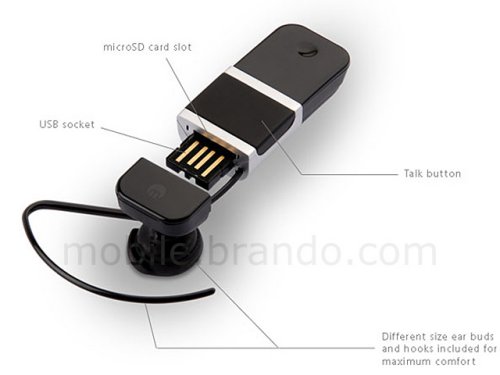 Brando is calling this one the Ultimate Bluetooth headset. What's so ultimate about it? Maybe because it comes with a built-in microSD memory card reader and supports USB charging. Ultimate? Probably not. To be ultimate it would need to be an in-ear iPhone or something.
Still, it is convenient to carry a microSD memory card with you at all times in your Bluetooth headset. And it only costs $39 to give it a go. They also offer an 8GB microSD card bundle for $65.

You guys interested in this combo?
Bluetooth headset, microSD reader