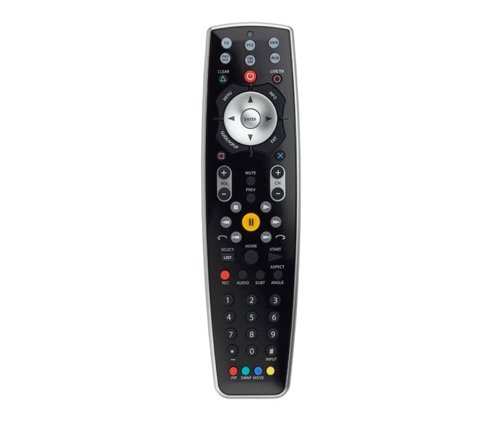 Sometimes you get sick of using all of those remotes. That's what universal remotes are for. But in before today, if you wanted to use a universal remote with your PS3 you had to use an IR-to-Bluetooth adapter, like the Logitech Harmony for PS3. SMK has a different idea with Blu-Link.
This universal remote combines a Bluetooth PS3 controller with your typical infrared universal remote. It also features advanced learning (handy for figuring out button assignments from your other remotes) and has support for over 400 brands of standard and HDTV televisions and flatscreens, 150 VCRs, 200 Satellite Receiver models, 100 Cable TV Receiver brands, 50 DVR models and 200 home theater surround sound systems.

Sounds like they have you covered. It arrives on September 1st for $49.95.
Blu-Link, PS3, Universal Remote