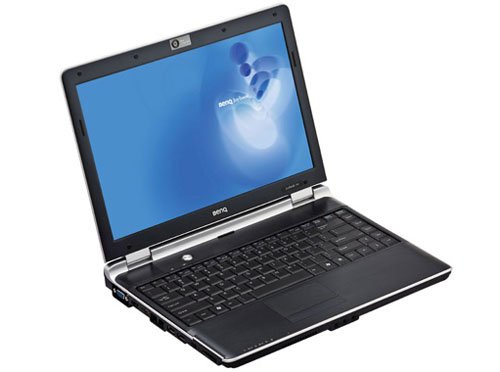 BenQ has just unveiled two new CULV notebooks. The 13.3-inch Joybook S35 and the 14-inch Joybook S43. Both feature the Consumer Ultra Low Voltage or CULV processor and you have options of several processors for both, like a 1.4GHz single core, Core 2 Solo, a 1.2GHz Celeron 723, a 1.3GHz Core 2 Duo SU7300 or a 1.3GHz Celeron 743.
The S43 features an ATI Mobility Radeon HD4330 graphics card while the S35 has an Intel GMA4500M. Both also sport eSATA, Wi-Fi, HDMI and a webcam as well as Bluetooth 2.1 w/EDR and a 500GB HDD upgrade option. Both feature a 1,366 x 768 resolution LED backlit screen.

The BenQ Joybook S35 and S43 are available in Taiwan and China right now. We dont have any release dates or pricing for the U.S.
BenQ, CULV, Joybook S35, Joybook S43, Notebooks