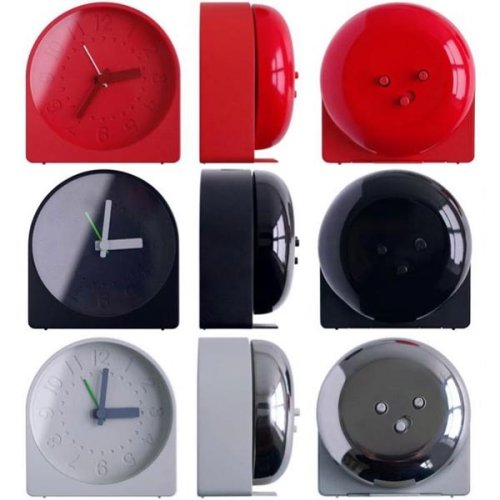 We've seen many a clock around here, many are pretty sophisticated or feature clever design. But sometimes you just need a big ass bell to wake you from dreamland. No fancy design, no clever features. Just a big and loud bell.
That's what the Bell Alarm Clock from designer Sam Hecht is all about. It's a combination of a modern clock, with an old fashioned bell that will yank you awake and ring your bell first thing everyday. And you can pay $65 for the privilege. The Bell Alarm Clock is available in red, black and white.

Soon to be tossed out of windows everywhere.
alarm clock, Bell