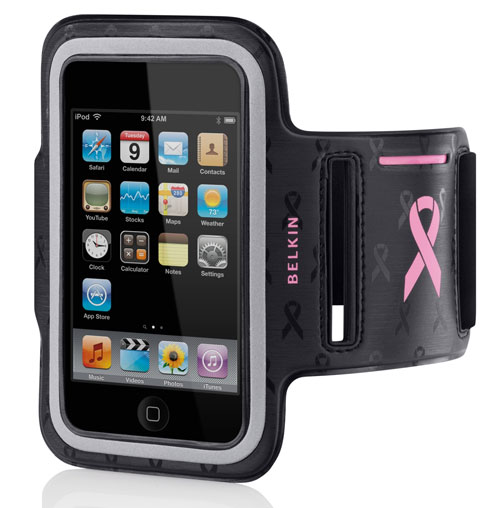 One of the most popular charitable causes for companies to donate money to is cancer research. Belkin has announced new cases for the iPod touch that are being sold and part of the proceeds will be given to help find a cure for breast cancer.
Two cases are available; one is called the DualFit for the Cure and sells for $29.99. The case can fit on a users arm and has a clear screen protector. The material is reflective for nighttime use. The case also has a key pocket.
The other case is called the Grip for the Cure and has a textured exterior for better grip and a form-fitting exterior for minimum bulk. Both of the cases will sell for $29.99 and will be available to purchase in mid-October. Belkin will give $2.50 of each sale to cancer research with a minimum donation of $100,000.
Belkin, ipod case