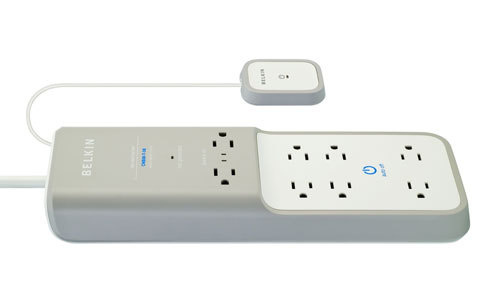 We love our gadgets, but they are like vampires, sucking energy even when "off". That's why the Belkin Conserve Surge puts their energy sucking on a timer. Otherwise it's a pretty normal surge protector. The device automatically cuts the power to connected devices after 11 hours of use.
Don't worry, you won't end up losing work before you can save, because the Conserve Surge features two always-on outlets alongside the six timed outlets. And there's also an LED warning light when the electricity is about to turn off. Still, some other timing options would be nice.

At $35, it should pay for itself in no time.
Belkin, Conserve Surge, outlet, power strip, timer